High Power GF3015 Laser Cutting Machine
Product Show:
GF3015 fiber laser cutting machine from HG laser used to cut metal materials special design

GF3015 :1000W 2000W 3000W 4000W 6000W

1.Clamp Design
It adopts an electric clamp design on both sides and it can modulate the center automatically. The diagonal adjustable range is 20-200mm.
2.Exchanging Platform
It adopts an up and down exchange platform, and the converter is responsible for controlling the exchanging motor.
The machine is able to finish the platform exchanging within 15s.
3.3rd Generation Aviation Aluminum Gantry
It is manufactured with aerospace standards and formed by 4300 tons press extrusion molding. After aging treatment, its strength can reach 6061 T6 which is the strongest strength of all gantries. Aviation aluminum has many advantages, such as good toughness, light weight, corrosion resistance, anti-oxidation, low density, and greatly increase the processing speed.
4.Dual Use and Cost-saving
GF3015 fiber laser cutting machine can not only cut metal plates, but also metal pipes. It has many uses and can save the space of more than 50%, which effectively improve productivity.
5.Fractional Automatic Support Installation
It employs intelligent tube support design, which can solve the deformation problems in the process of long tube cutting.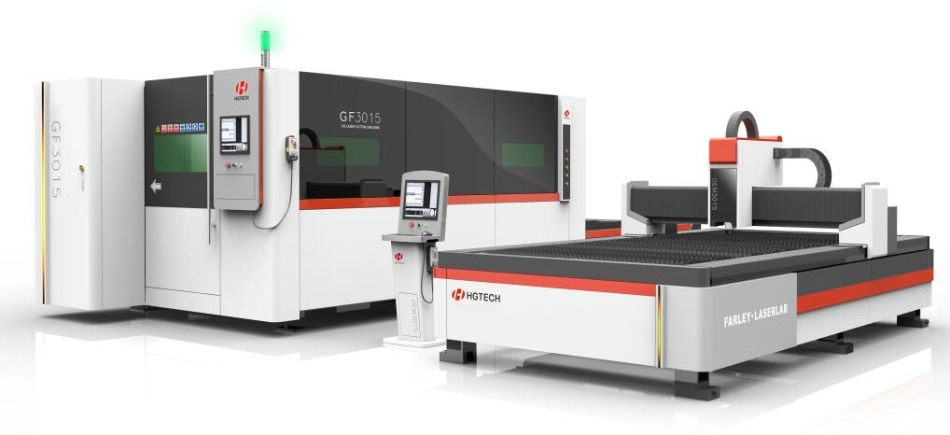 1.Swiss brand Raytools laser cutting head ,Germany brand Precitec laser cutting head as optional
2.Japan Yaskawa servo motor and drivers
3.Germany Atlanta Gear and Rack
4.French Motoreducer ,Germany Neugart Reducer as optional
5.IPG Laser source or Raycus laser source
6.GF3015 equipped with exchange table and control cabinet
7.Taiwan Hiwin linear guide rail and cypcut operating system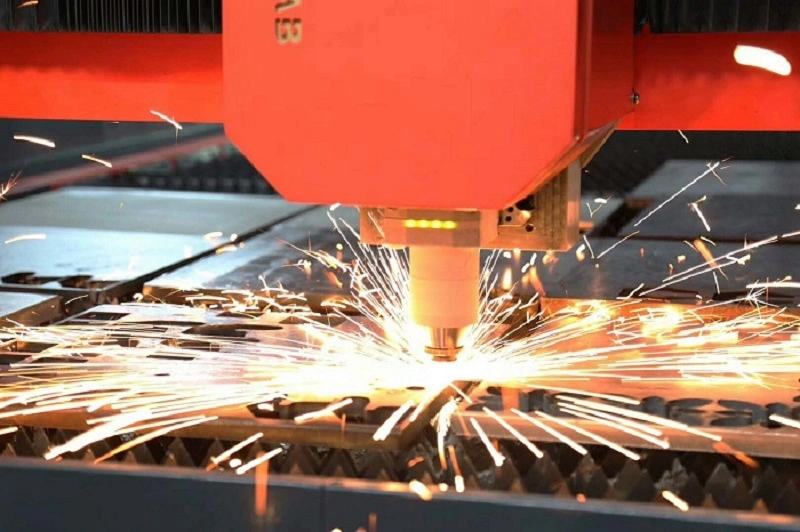 GF3015 Laser cutter is widely used for carbon steel, stainless steel, aluminum and other metal materials cutting and forming, with high speed, high precision, high efficiency, cost-effective and energy saving. It is the first choice of the metal processing industry.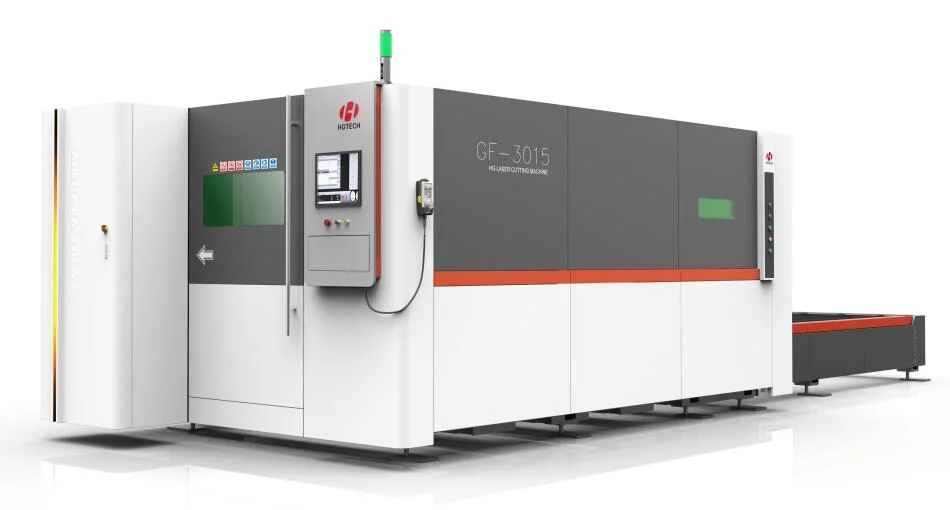 This is a very economical fiber laser cutting machine. It is a high-precision, high-speed entry-level sheet metal/medium cutting machine. This machine adopts an open type, single-unit design, simple structure, convenient installation, convenient use, convenient maintenance, low operating cost, and is suitable for cutting various thin plates such as sheet metal processing and cabinet production. It is the first choice ofmetal sheet cutting users.

One-time processing is completed, gray cast iron bed
1.Guide rail V-groove + pressure block design-Provide guide rail fine-tuning function to ensure that the guide rail is always level with the bed.
2. Microstructure diagram-The flake graphite is evenly distributed.Due to the presence of graphite, the machine with a cast iron bed has better shock absorption and wear resistance than ordinary machine tools to ensure that it can withstand a large amount of shock and vibration during operation.
3.Low notch sensitivity-The material characteristics of the cast iron bed itself make the notch sensitivity lower, and there will be no changes due to the bed notch, and the body performance is more stable.
4.Stress annealing process-The whole bed adopts stress annealing treatment method, the internal stress is almost zero, reducing the tendency of warping and cracking, and the bed will not deform after 50 years of use. middle sheet meta fiber laser cutting cnc machine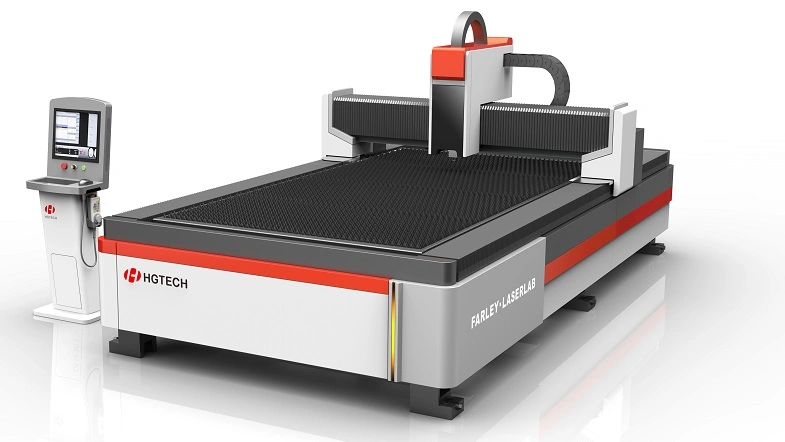 Applications&samples:
HGlaser fiber laser cutting machine for sale is an affordable, easy-to-use, and versatile tool that can help you begin a new start-up venture or increase the profits of your well-established company. This type of fiber laser cutter is suitable for cutting stainless steel, carbon steel, alloy steel, spring steel, copper plate, aluminum plate, gold, silver, titanium ect., and has been widely used in advertising, high pressure / low voltage electrical cabinet production, textile machinery accessories, kitchen appliances, cars, machinery, elevators, electrical accessories, spring coil pieces, metro line parts and other industries.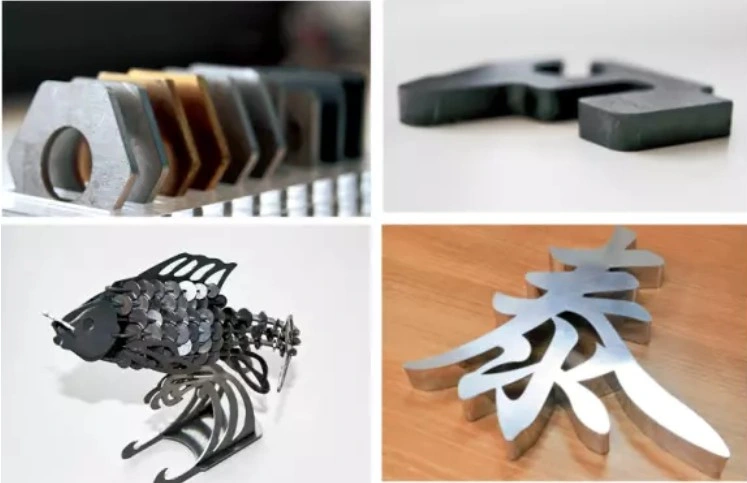 Machine Model
GF3015
GF4020
GF6020
Cutting Area (LXW)
3000mmX1500mm
4000mmX2000mm
6000mmX2000mm
Laser Source
HGTECH-Raycus
HGTECH-Raycus
HGTECH-Raycus
Laser Type & Powert
Fiber & 1000/1500/2000/3000
Fiber & 1000/1500/2000/3000
Fiber & 1000/1500/2000/3000
Laser Wavelength
1070nm±10nm
1070nm±10nm
1070nm±10nm
CNC System
CYPCUT
CYPCUT
CYPCUT
Servo Motor
YASKAWA (Japan)
YASKAWA (Japan)
YASKAWA (Japan)
Laser Cutting Head
Raytools
Raytools
Raytools
Display
19'Industry LCD
19'Industry LCD
19'Industry LCD
Max Moving Speed
80m/min,Acceleration is 0.8G
80m/min,Acceleration is 0.8G
80m/min,Acceleration is 0.8G
Position Accuracy ( X and Y axis)
±0.05mm
±0.05mm
±0.05mm
Reposition Accuracy ( X and Y axis)
±0.03mm
±0.03mm
±0.03mm
Stroke
X-axis
1530mm
2030mm
2030mm
Y-axis
3050mm
4050mm
6050mm
Z-axis
100mm
100mm
100mm
Motion
X and Y axis
Rack & Pinion
Rack & Pinion
Rack & Pinion
Structure
Z-axis
Ball Screw
Ball Screw
Ball Screw
Power Supplier Requirement
380V 50/60Hz 50A
380V 50/60Hz 50A
380V 50/60Hz 50A
Max Loading (KG)
600KG
1300KG
1900KG
Machine Weight
≤4000kg
≤5000kg
≤6000kg
Appearance Size
4250mmX2430mmX1800mm
5555mmX3050mmX1800mm
7850mmX3050mmX1800mm
Company Introduction: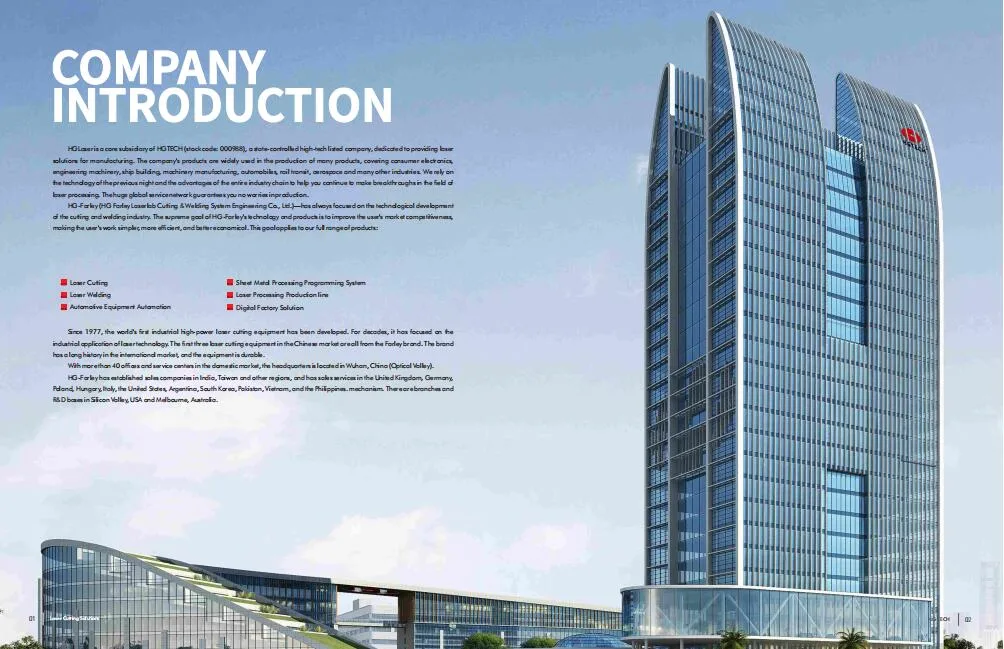 Wuhan Huagong Laser Engineering Co.,Ltd is one of the largest laser equipment manufacturers in China. HGLASER is the main subsidiary company of Huagongtech Co., Ltd. (Stock code: 000988)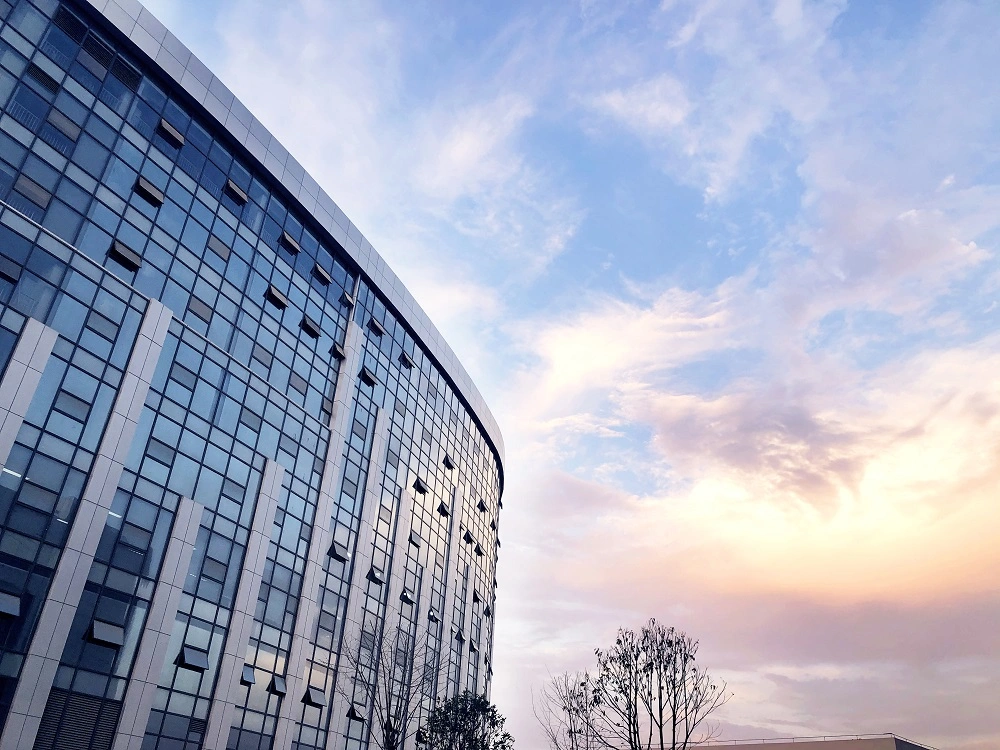 HGLASER is a national key high-tech enterprise, possessing technology centers and provincial key laboratories. Relying on the National Engineering Research Center for Laser Processing, National Key Laboratory for Laser Technology and Exhibition Center for Laser Technology Processing, HGLASER undertakes national key projects and scientific research projects.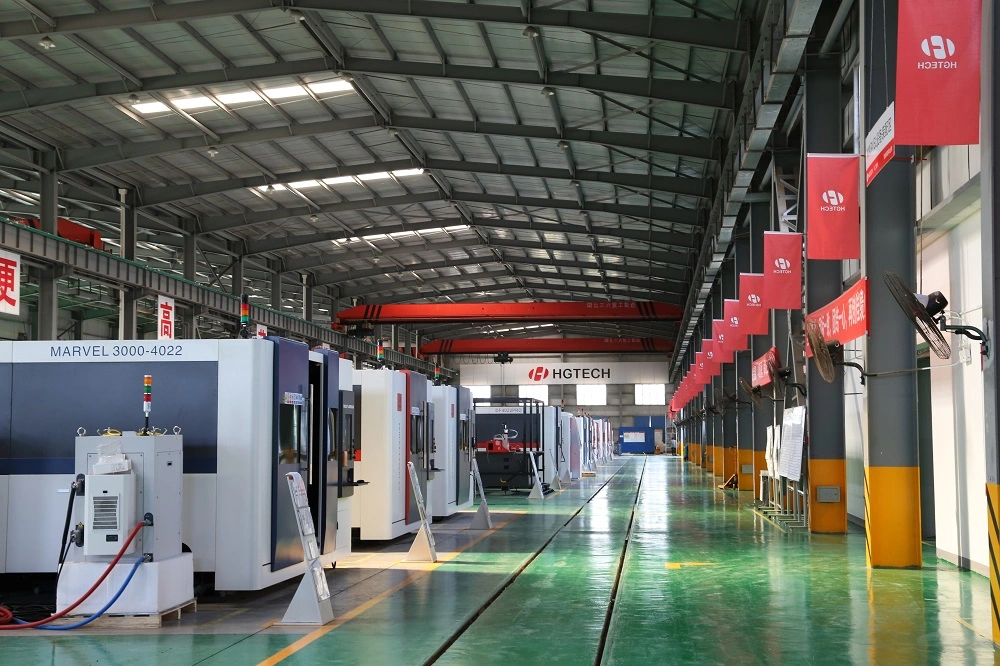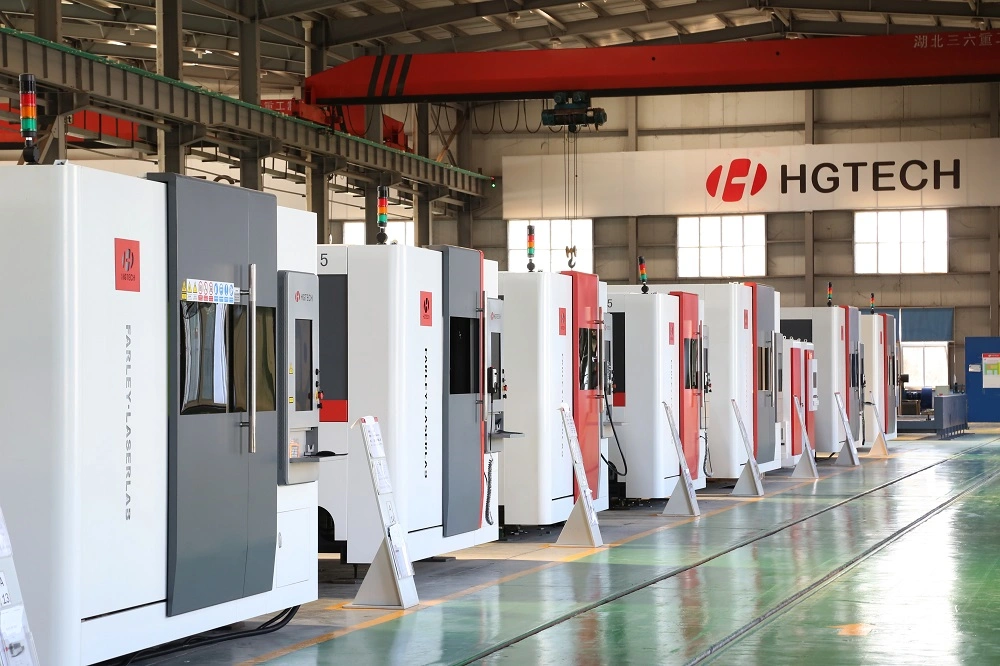 Wuhan Huagong Laser Engineering Co.,Ltd possesses HGLASER and FARLEY?LASERLAB two famous brands. HGLASER has always been committed to providing broad and comprehensive laser manufacturing solutions in industrial manufacturing field, researching, manufacturing and selling various laser processing and plasma machining equipments, providing tube laser cutting processing and oil pipeline trade services. The main products of HGLASER cover the full power series of laser cutting systems, laser welding systems, laser marking series, laser texturing equipments, laser heat treatment systems, laser drilling machines, laser devices, all kinds of support devices, laser processing and plasma machining equipments, which are used widely in metallurgy, non-ferrous metals, automobiles, parts, aviation, military, precision instruments, machine manufacturing, hardware, integrated circuits, semiconductor manufacturing, solar, education, communication and measurement, packaging, leathers, plastics, rubbers, jewelries, crafts, medical equipments, etc.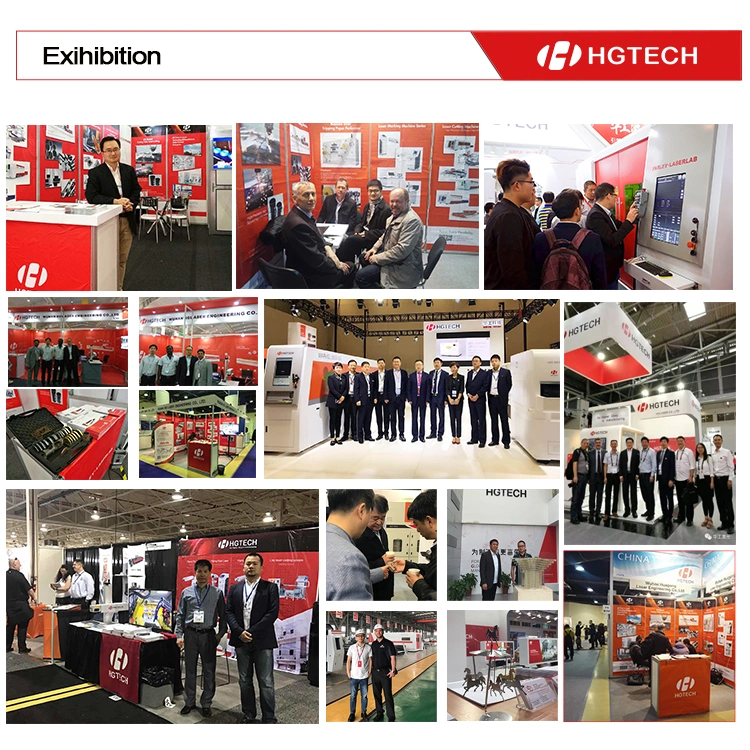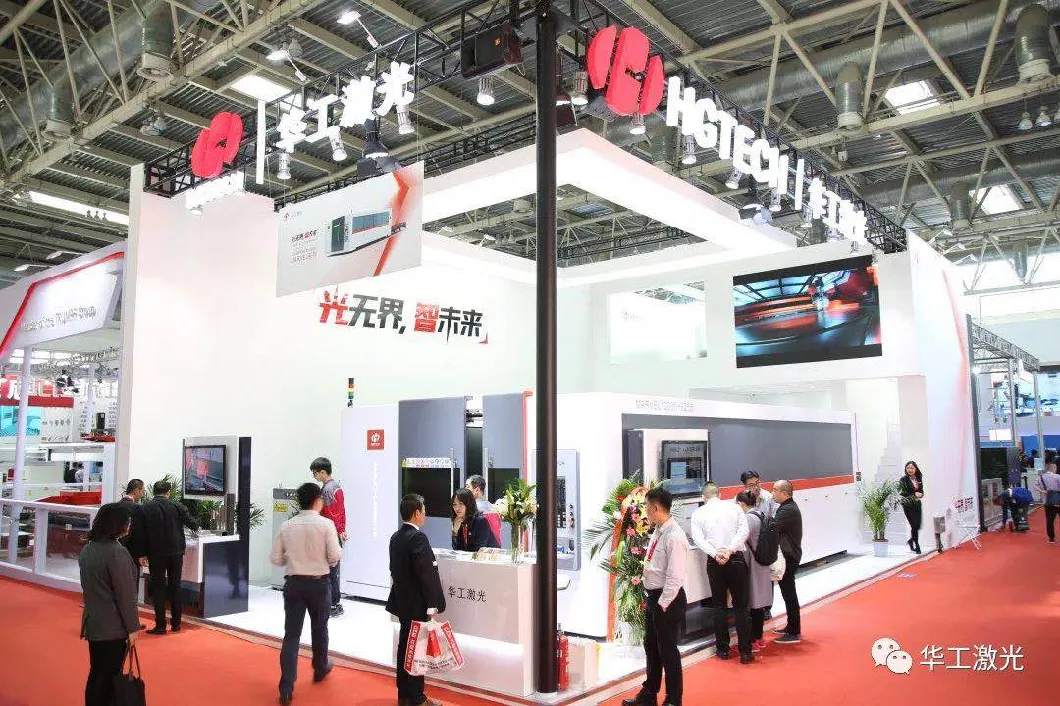 FAQ:
Q1 :How about warranty?
A1:3 years quality guaranty, the machine with main parts(excluding the consumables) shall be changed free of charge(some parts will be maintained) when if any problem during the warranty period.

Q2: I don't know which one is suitable for me ?
A2:Please tell me your
1) Max work size:We can do work size with 3000*1500mm-----4000mm*2200mm.
2) Materials and marking effect:we will check whether our machine is suitable for you or not and choose a most suitable power and optional parts.

Q3:Payment terms?
A3:TT/West Union/Payple/LC/Cash and so on.

Q4:Do you have CE document and other documents for customs clearance?
A4:Yes,we have Original. At first we will show you and And after shipment we will give you CE/Packing list/Commercial Invoice/Sales contract for customs clearance.

Q5:I don't know how to use after i receive Or i have problem during use,how to do?
A5:
1) We have detailed user manual with pictures and CD,you can learn step by step.
2) If have any problem during use,you need our technician to judge
The problem elsewhere will be solved by us. We can provide team viewer
What's the max. cutting thickness?
Cutting thickness is related to laser power.
1000W: 5mm stainless steel, 12mm carbon steel
2000W: 10mm stainless steel, 18mm carbon steel
3000W: 10mm stainless steel, 20mm carbon steel, 10mm aluminum, 7mm brass, 4mm copper
4000W: 12mm stainless steel, 22mm carbon steel, 10mm aluminum, 10mm brass, 6mm copper
Note: only 1KW or above fiber laser could cut Aluminum, Copper, Brass and other high reflection sheet metal.