Automatic CNC Carbon Fiber Metal Laser Cutting Engraving Machine (TQL-MFC1000-2513)
What is the detail of our product?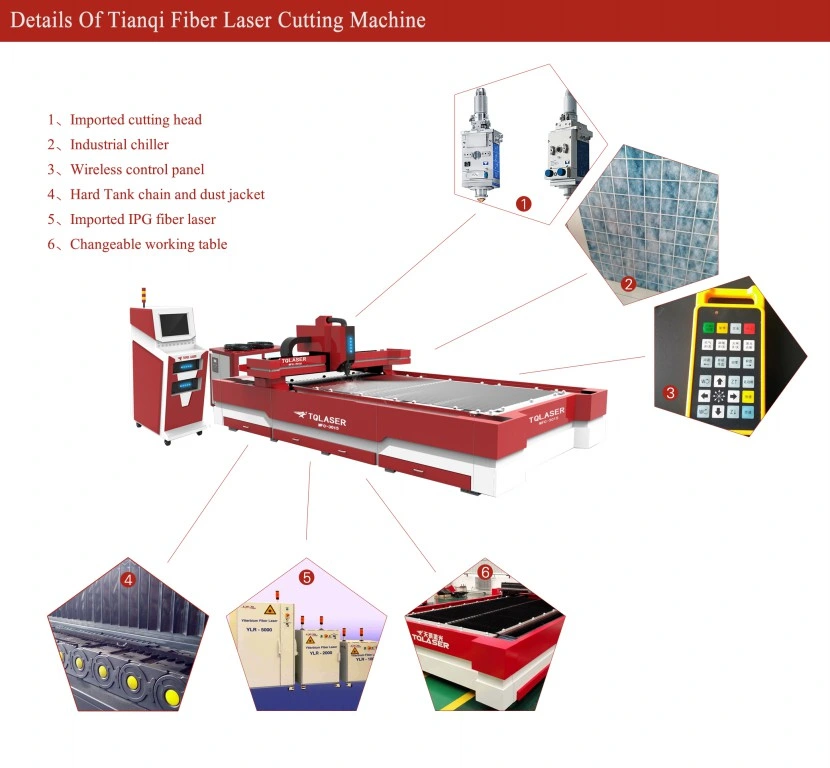 Machine features:
1. High precision: An precise cutting for various precision part, arts and crafts.
2. Fast speed: 100 times higher than linear cutting
3. Small heat affected zone, good dimension stability. Flat and handsome laser-slotted, without later process
4. High performance/price ratio: The price is only 1/8 of the similar CO2 laser cutting machine and 2/5 of the equivalent NC Punch
5. Low use cost: Only USD2 per hour which is 1/8-1/10 of the similar CO2 laser cutting machine (USD22-USD35 per hour)
6. Low follow-up maintenance cost: Only 1/10-1/15 of the similar CO2 laser cutting machine and 1/3-1/4 the equivalent NC Punch
7. Steady performance: As a mature laser apparatus, the YAG laser cutting machine is suitable for most metal manufacturing and processing industry
8. Steel plate cutting thickness: 0.1mm-8mm
Our Strength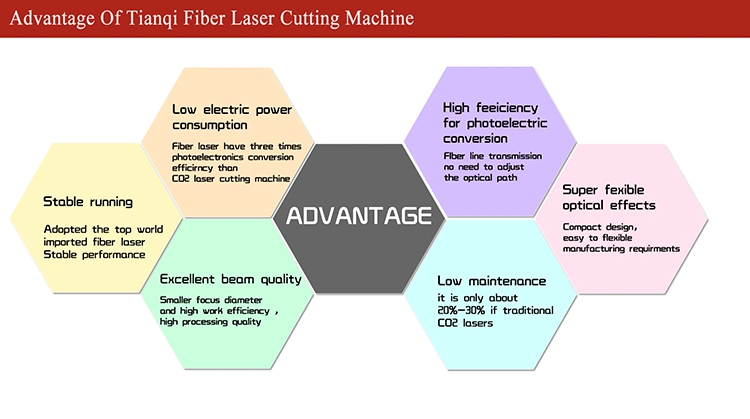 Compared with NC Punch, Fiber laser cutting machine have many advantages
(1) Any complicated structure which can be drawn on the computer also can be manufactured by CNC Fiber laser cutting machine
(2) If the product image has been drawn on the computer, the product can be manufactured immediately without opening mould technology. It can be used to develop new products rapidly and reduce cost considerably
(3) Both plan cutting and surface trimming can be finished by automatic tracing system of Fiber laser cutting machine
(4) Laser cutting machine can accomplish the complicated process which is hard to achieve by NC punch
(5) The machine can make high grade production with smooth surface, which is hard to obtained by NC punch
(6) Round pipe & Square pipe cutting can be finished by our Fiber laser cutting machine, which can not be processed by CNC punching machine
(7) Molding body (less than 0.5 meters thick) which need the slot-hole processing can be easily achieved by Fiber laser cutting machine, which can not be finished by CNC punching machine

Application
Fiber laser cutting machine has been widely used in different kinds of manufacturing and processing lines: Metal billboard, metal advertising letter, sheet metal structure, high-low voltage electric cabinet, textile machinery, kitchenware, metal artwork, metal parts, spectacle frame, etc, which have brought customers a high ratio of interest.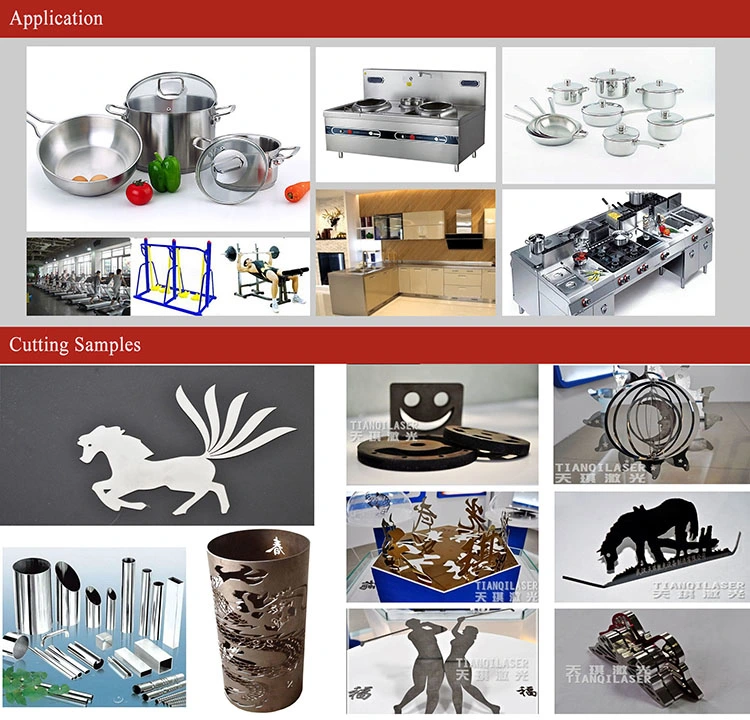 Applicable materials:
Stainless steel, carbon steel, alloy steel, spring steel, copper sheet, aluminum heet, gold, silver, titanium sheet and pipe.
Why choose us?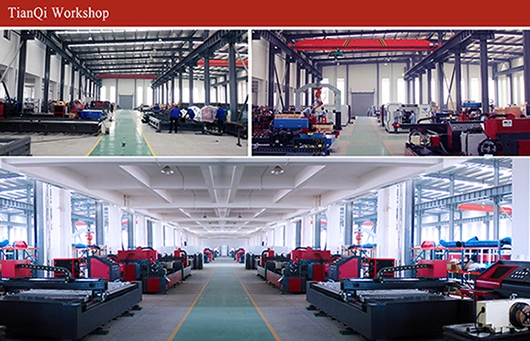 Our Service
Tianqi Laser set up a marketing management center, 16 offices across our domestic country and 3 branches worldwide, resident technical engineer provide comprehensive pre-sale, after sales support and service. We provide one year warranty and lifetime maintenance. Also we provide online and telephone service 24 hours a day, when it is necessary, we will send technician to the customer side to solve the problem.
After-Sale Service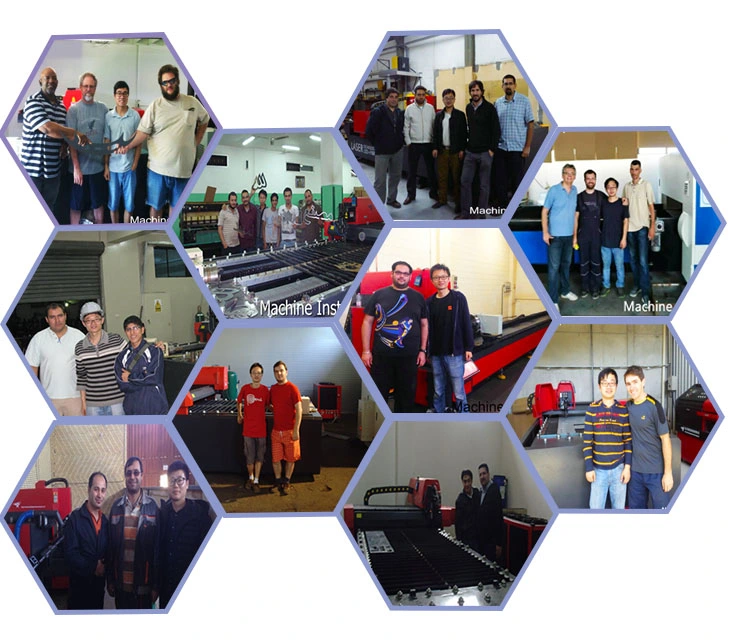 Research and Development
Through continuous research and development, our own research laboratory device has been developed into laser equipment which can work continuously and stably for 24-hour a day. Tianqi laser has developed a series of high-end laser products, and owns several patents.
Packing and Shipping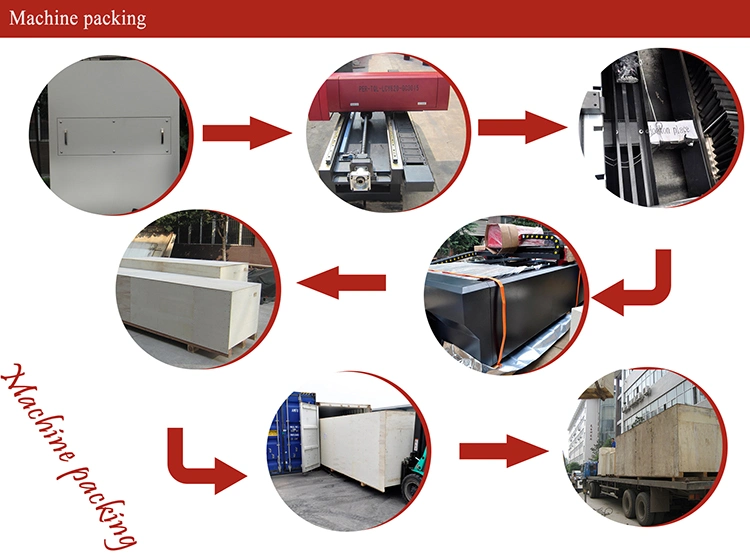 Technical parameters
| | | | |
| --- | --- | --- | --- |
| Model | TQL-MFC1000-4115 | TQL-MFC1000-3015 | TQL-MFC1000-2513 |
| Processing scale(length*width) | 4100mm*1500mm | 3000mm*1500mm | 2500mm*1300mm |
| Cutting thickness | 8mm | 8mm | 8mm |
| Max.cutting power | 620W | 620W | 620W |
| Laser wavelength | 1064nm | 1064nm | 1064nm |
| Pulse frequency | 1-300HZ | 1-300HZ | 1-300HZ |
| Max.cutting speed | 100mm/s | 100mm/s | 100mm/s |
| X.Y.Z axis geometric positioning accuracy | ≤±0.08mm/m | ≤±0.08mm/m | ≤±0.08mm/m |
| X.Y.Z axis re-orientation accuracy | ≤±0.04mm/m | ≤±0.04mm/m | ≤±0.04mm/m |
| Machine weight | 4200kg | 4000kg | 3780kg |
| Cooling mode | Water cooling | Water cooling | Water cooling |
| Electrical source | 380V/50Hz | 380V/50Hz | 380V/50Hz |