High Quality Desktop Mini Portable Laser Engraving Machine Jewelry Laser Cutting Machine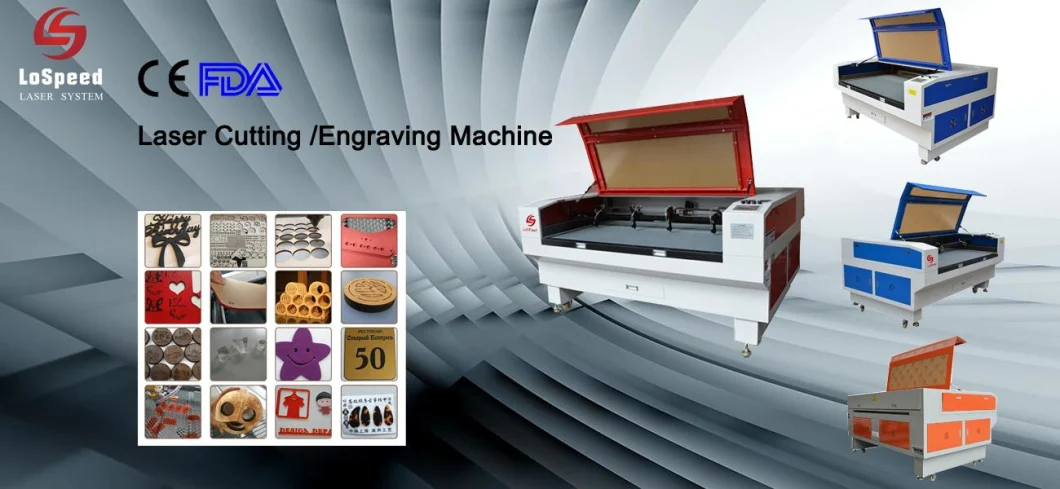 Equipment Description
YLP-20J/30J/50J/60J adopts Chinese most advanced fiber laser source and high-quality galva scanning system.
It can provide stable power output,perfect optical mode,good beam quality and high speed marking,so users can get a perfect effect and high efficiency,which can fulfill massive production.
The advantages of this machine is as following:good looking,easy operation,no need material,no need maintenance,no faulty in long time working.So it can meet the demand of industrial continuous work.
Machine Features
Laser power output is stable,and light spot quality is good.Ultrahigh accuracy and fineness,with resolution up to 2540dpi.
Quick marking and cutting speed at 2-3 times that of traditional machines.
There is no restriction in operation system.It is convenient in operation,with fully closed light paths,so it is stable,reliable and free in maintenance with ultra-long service life up to more than 100,000 hours.
No pollution,no noise,and no consumable materials.
High elector-optical conversion efficiency . The gross power consumption is 500W, which is a tenth of lamp pumped solid laser marking machine, so can greatly save energy.
No need any maintenance, long life, small volume, suit for working in atrocious working conditions.
Powerful marking software. It is compatible with file generate from coreldraw, AutoCAD, Photoshop, etc; support PLT,PCX, DXF, BMP format; SHX , TTF font can be used directly ;it also supports automatically coding,printing serial number, batch number, date, bar code,2D bar code, number jumping automatically, etc.
Machine Details Show
Technical Parameters
| | | |
| --- | --- | --- |
| Model | YLP-20J | YLP-30J |
| Power | 20W | 30W |
| Wavelength | 1064nm | 1064nm |
| Beam Quality | M2<1.3 | M2<1.3 |
| Output Power | 10%-100%(continuously to be adjusted) | 10%-100%(continuously to be adjusted) |
| Output Frequency | 20KHz-100KHz(continuously to be adjusted) | 20KHz-100KHz(continuously to be adjusted) |
| Power Stability(8h) | <±1%rms | <±1%rms |
| Focus Spot Diameter | <0.01mm | <0.01mm |
| Engraving Range | ≤400*400mm(customized) | ≤400*400mm(customized) |
| Engraving Depth | 1.2mm | 1.2mm |
| Engraving Speed | 800 standard characters/second | 800 standard characters/second |
| Minimum Line Width | 0.012mm | 0.012mm |
| Minimum Character | 0.1mm | 0.1mm |
| Repeated Accuracy | ±0.003mm | ±0.003mm |
| System Operation | Windows XP/2000/98 | Windows XP/2000/98 |
| Cooling Mode | Air Cooling | Air Cooling |
| Environment Temperature | 10ºC~35ºC | 10ºC~35ºC |
| Environment Humidity | 20%-80% | 20%-80% |
| Power Requirement | 220V/Singlephase/50Hz/<400W | 220V/Single phase/50Hz/<400W |
| Life of Laser Module | 100000Hrs | 100000Hrs |
| Host Size | 800mmx650mmx1435mm | 800mmx650mmx1435mm |
Applicable Materials: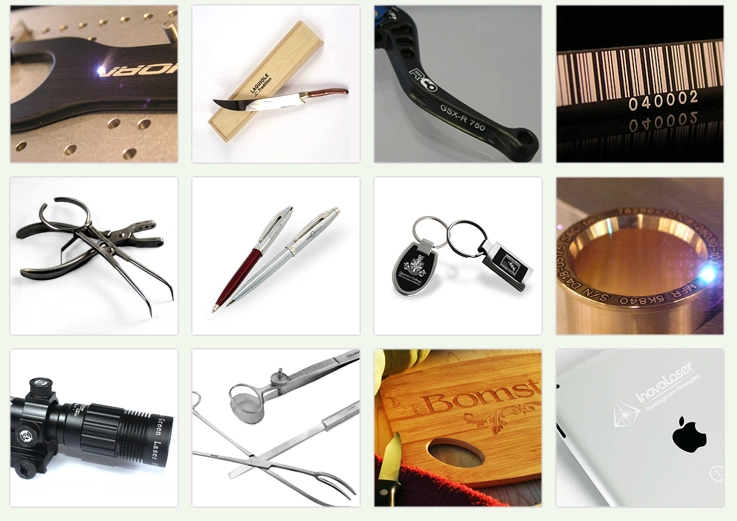 | | |
| --- | --- |
| Electronic Components : | Resistance, capacitance, chips, printed circuit boards, computer keyboard. |
| Apparatus And Meter: | Panel signs, precision equipment ,etc., |
| Instrument: | Panel signs nameplates, precision equipment ,etc., |
| Hardware Tools : | Knives, tools, measuring tool, cutting tool, etc., |
| Automobile Parts : | Pistons, piston rings, gears, shafts, bearings, clutch, lights, etc., |
| Mechanical Parts : | Bearings, gears, standard parts, motors, etc., |
| Daily Necessities : | Handicrafts, zipper, key holder, sanitary ware, etc., |
| Jewelry Rings: | Jewelry, gold, silver,etc. |
| Food, drinking packing: | Plastic packings,etc. |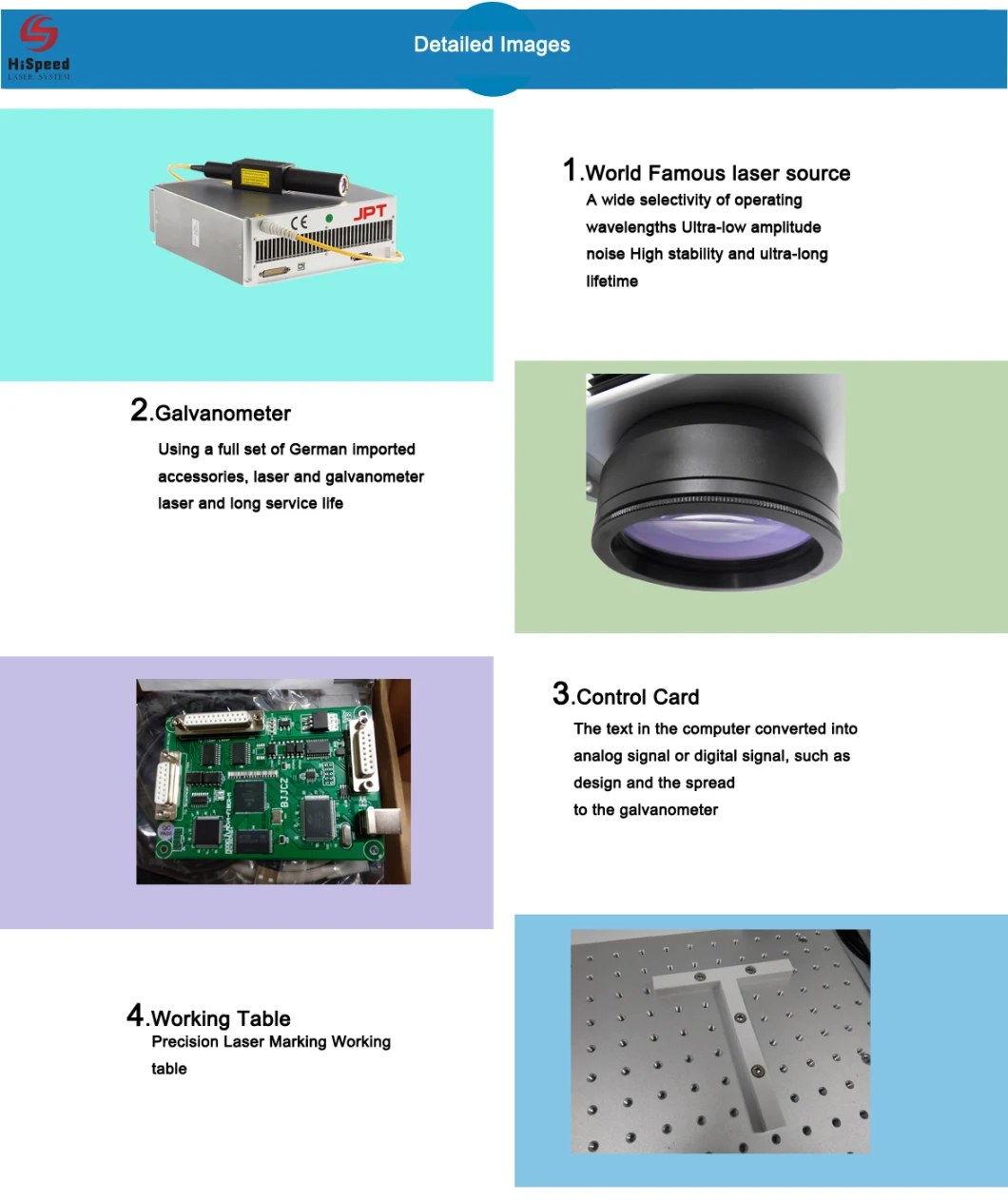 Company Information
Hispeed laser company is a professional Laser Marking Machine Manufacturer , The company
focuses on the development and innovation of a complete set of laser processing and application
solutions for customers. The core products are "Fiber laser marking machine, UV laser marking
machine and CO2 laser marking machine" as the core products. The company has formed three
major products series and targeted solutions for different segments, different
sizes and different applications for advertising, industrial manufacture and so on. It is a more influential
equipmentmanufacturer in the laser application industry.

The growth of Hispeed laser company is the process of serving customers and growing up with customers.
With gratitude, we do everything in our heart and meet every challeng with confidence.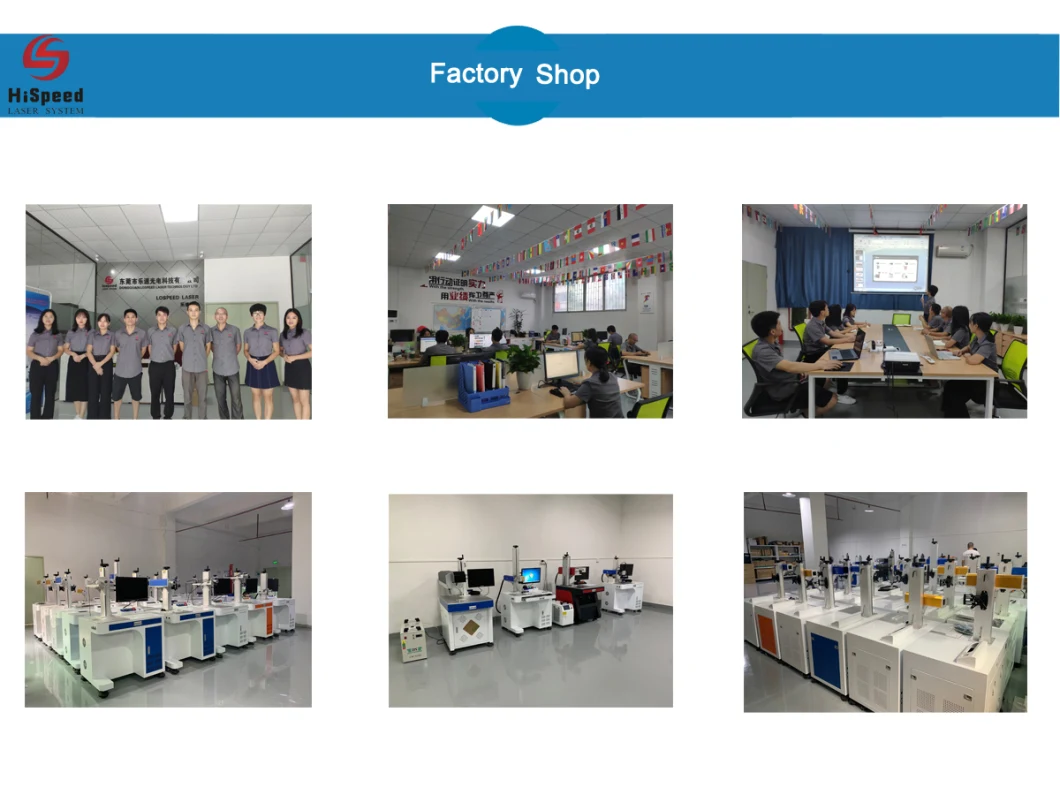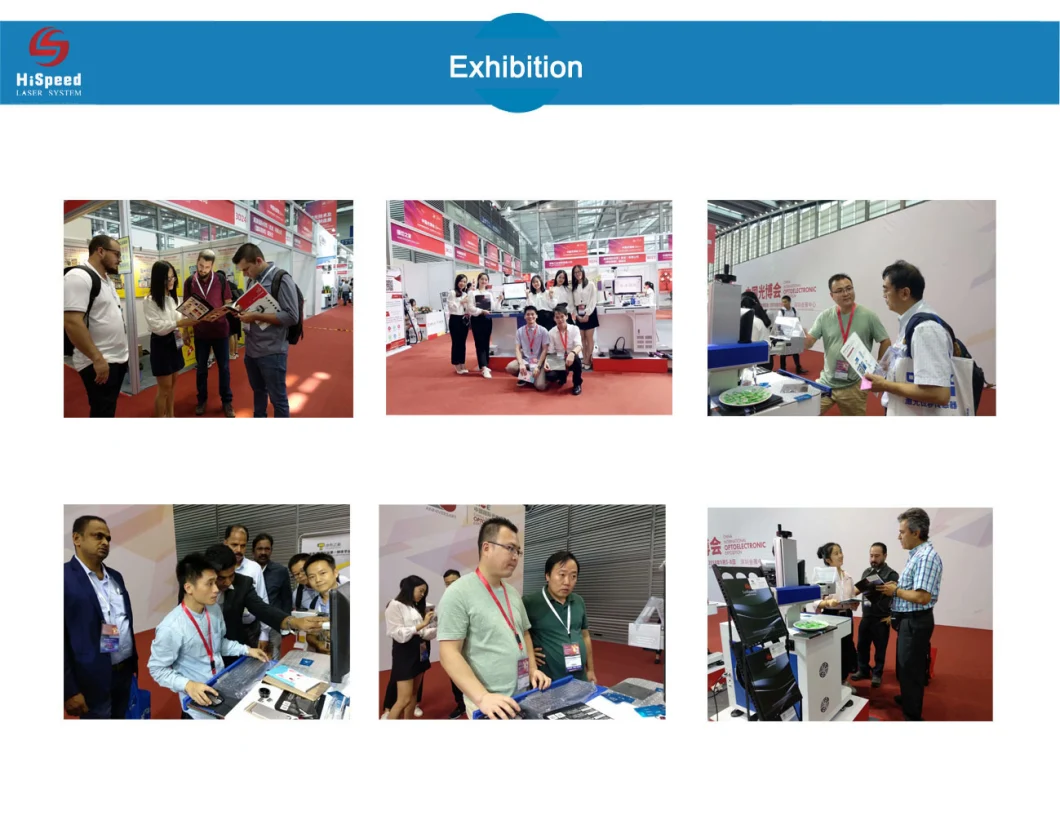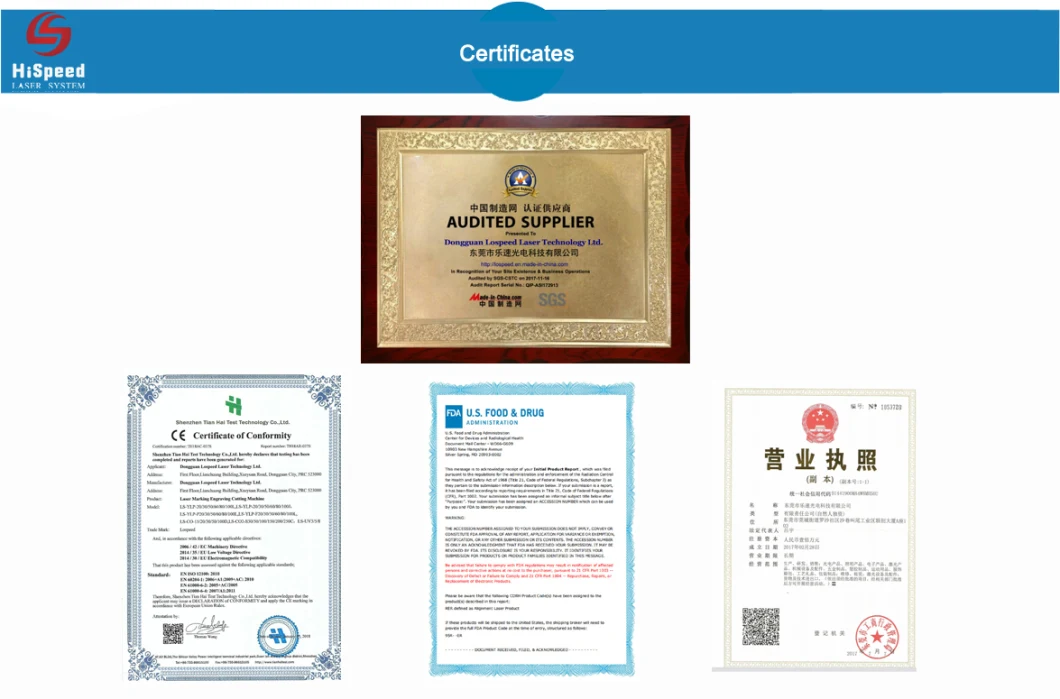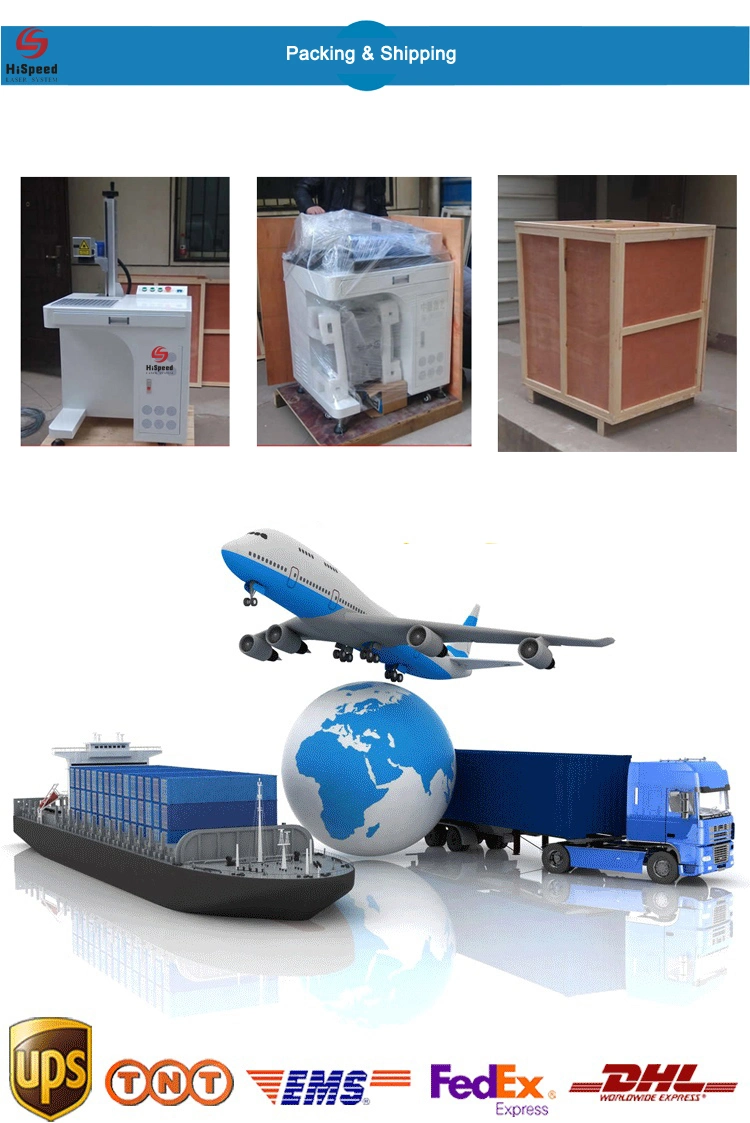 Q1: What's the warranty?
A1: Two years for laser source, one year for other parts, change or repair the broken parts during warranty, our
FAE will teach you how to remove the broken parts by video.
Warranty excluding man-made damage.
We are real warranty based series number on the machine, not false or empty promises, any too long time warranty
is unreliable, ourt warrannty is effective and enforceable.

Q2: What's the package?
A2: We have 3 layers package. For the outside, we adopt wood craft case.
In the middle, the machine is covered by foam, to protect the machine from shaking. For the inside layer,
the machine is covered by thickening plastic
Bag for waterproof.

Q3: How to install and run the machine?
A3: You will get details in user manual, you only need install the column with laser path and put on monitor of computer.
You will get a CD of orginal marking software and online video about basic operation.
You also will get a software operation manual and you can be a laser marking master after reading and practics.
You can send your questions to our online after-serive 24 hours.

Q4: How can I know the machine is what exactly I need?
A4: Please send us your material photo, marking speed demand, marking size demand and so on,
you will get a promptly help from us.

Q5: Can you give a discount?
A5: No, because quality can't be discounted, but you can choose simple basic version for your application, please contact our sales to know more.

Q6: How you can keep your quality.
A6: Strict production process with four times checking from metal parts, optical components, installing specification to whole machines' 12 hours burning.
Meet CE, FDA, and IEC standards, you will get a unquestionably reliable machine from Hispeed Laser ! Your every peny is deserve.
Get Contact with us Now!
Please advise us following inforamtion to recommend you most suitable machine:
1.What's kind of material do you want to mark? metal parts or non metal material?
2.What's the max working area do you need? we can provide you with 110*110mm, 175*175mm, and 220*220mm, 300*300mm, or customized as your demand